Flourishing Homes and Families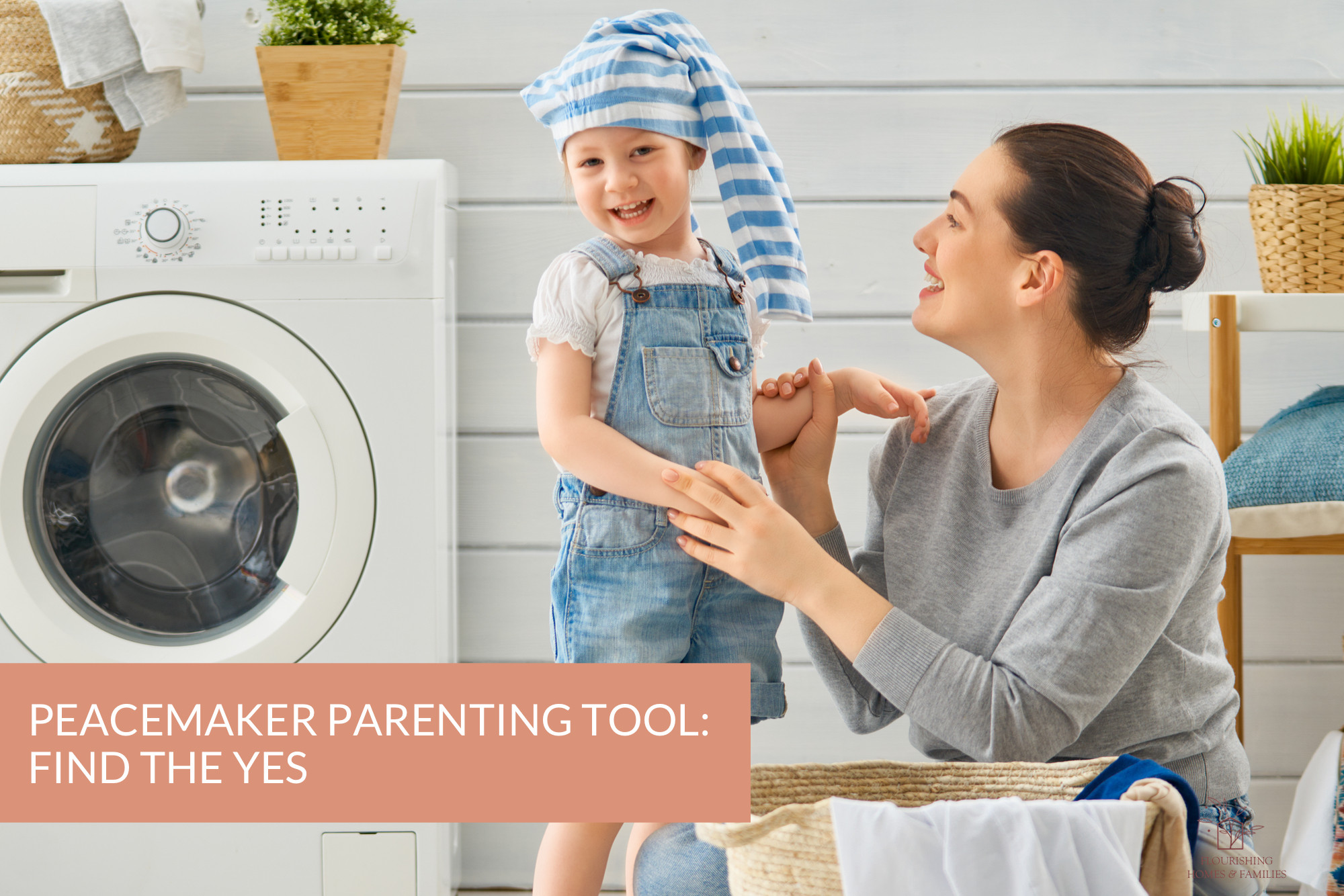 In the fast-paced world of parenting, it's easy to find ourselves uttering those familiar words: "No," "Don't," and "Stop." But did you know that these seemingly harmless words can trigger a cascade of stress-inducing reactions in both your child's developing brain and your own? In this blog post, we'll explore the power of "yes" and why telling children what to do, rather what not to do, can be a game-changer in cultivating harmony in your home.
THE SCIENCE BEHIND "NO"
When we constantly resort to "no," we unwittingly release a slew of stress-producing hormones and neurotransmitters in both our children's and our own brains. These chemicals can immediately interrupt crucial brain functions, leading to diminished logic, reason, language processing, and communication. To make matters worse, a disapproving frown when saying "no" can release even more stress hormones, contributing to increased anxiety and irritability. Ultimately, this can undermine the precious bonds of connection and trust between you and your child, which ultimately can result in more power struggles!
THE SCIENCE BEHIND "YES"
Of course, we're not suggesting that you should never say "no" to your child; that's simply unrealistic. No is a complete sentence and children do need to learn it! (Though you may have noticed your young child has most definitely learned the power of "no!" and you hear it quite often!)
Rather than relying on "no", we
suggest a
powerful alternative: the art of finding the "yes" and telling your little ones what to do rather than what not to do.
Here are some practical examples to illustrate the shift: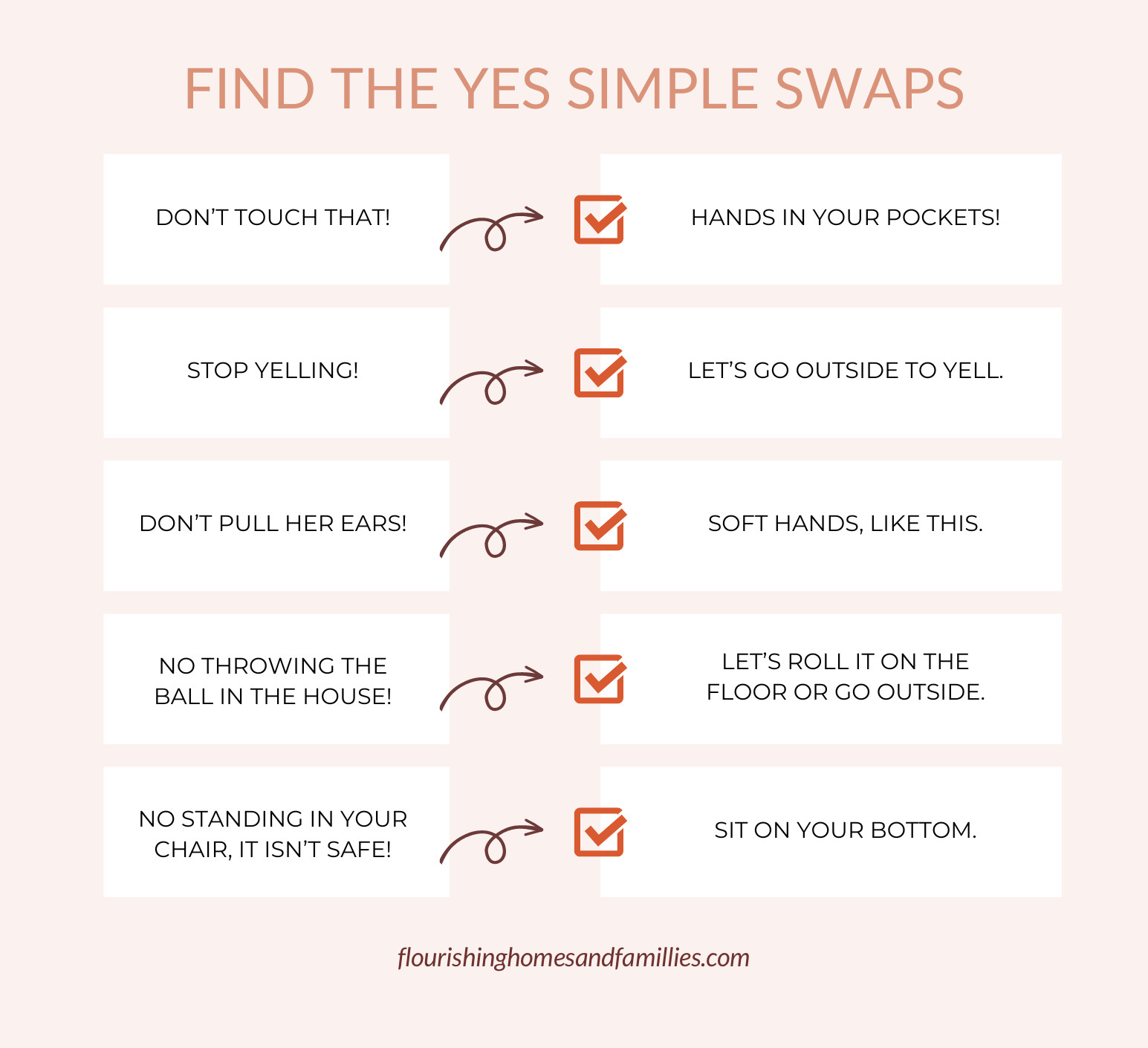 THE PATH TO PARENTING AS A PEACEMAKER
"Find The Yes" is just one of the valuable tools we're excited to share in our upcoming Peacemaker Parenting Preschoolers workshop this month. If you're THE parent of a 3-5 year old who is seeking to parent with peace and purpose while breaking generational cycles of harsh parenting and physical punishment, this workshop is designed specifically for you.