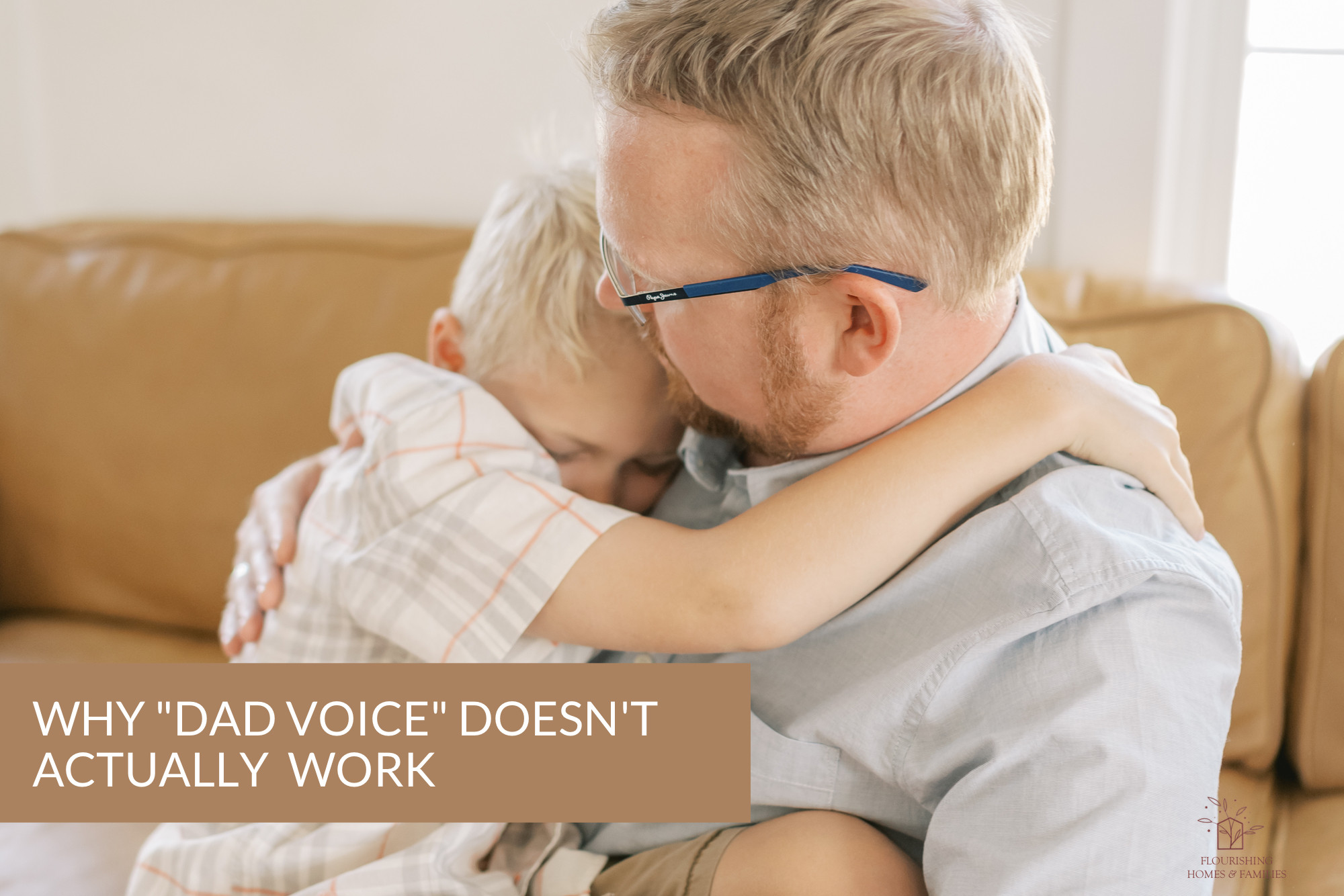 I never expected I would be a parent who yelled at my kids. I'm typically a pretty quiet guy. Unless I'm proclaiming God's Word. Plus I'm usually a pretty patient person. At least that's what I thought before I lived with toddlers.
But as my son got older I got into the habit of using my "Dad voice." You know the one. The one that stops you in your tracks. The one that clearly re-asserts parental authority. The one that reminds you that Dad is a whole lot bigger than you are. Why did I use it? Because it seemed to work. It would instantly stop whatever misbehavior was happening.
There was just one problem. It made it impossible to actually discipline my son. Sure the behavior was stopped, but he wasn't learning anything from me. Once I went into Dad Voice, he stopped listening to my words and only heard my tone. His brain went into fight-or-flight mode and his sole focus was on escaping the interaction as quickly as possible. Which meant he learned nothing. Which meant we were probably going to do it all over again very soon. My Dad voice was a failure.
So what did I do? I kept working at not channeling my frustration into my voice. I continued to practice consciously choosing a calm voice before entering a situation. I kept choosing to do better as much as I could, until using my calm voice became a habit. I'm still not perfect. I used my Dad voice once last week. It still has the same effect. I'll keep working on it.
---
What if your child could learn real respect without you demanding he give it? What if you could teach our child to obey without forcing her to do everything she's told? What if you could do all these things while building a relationship of honor with your child? Honor that outlasts our child's childhood?

Do you desire to instill values of honor and respect in your children, but sometimes find it challenging? We understand your concerns, and we're here to help.
Here's what past attendees have to say:
You Might Also Like