The Mentorship is an exclusive, members-only community of resources, mentoring, and coaching brought to you by Flourishing Homes & Families. It provides for you: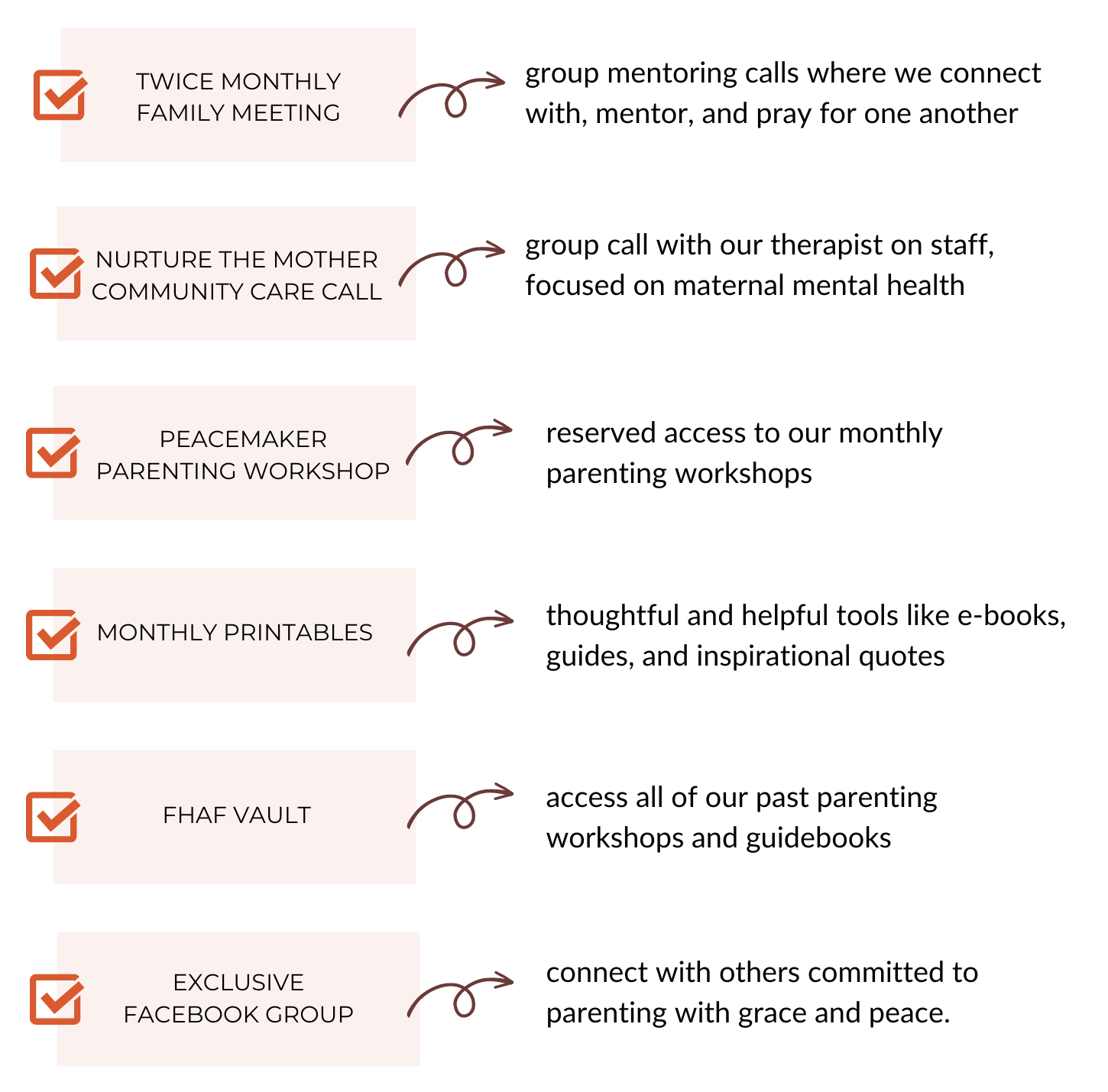 DETAILS
Parent Mentoring/Coaching calls, Maternal Mental Health Matters, and Parenting Workshops will take place on Thursday evenings at 8:00 PM CST.
Workshops will be recorded and available for replay once added to the workshop vault.