Flourishing Homes and Families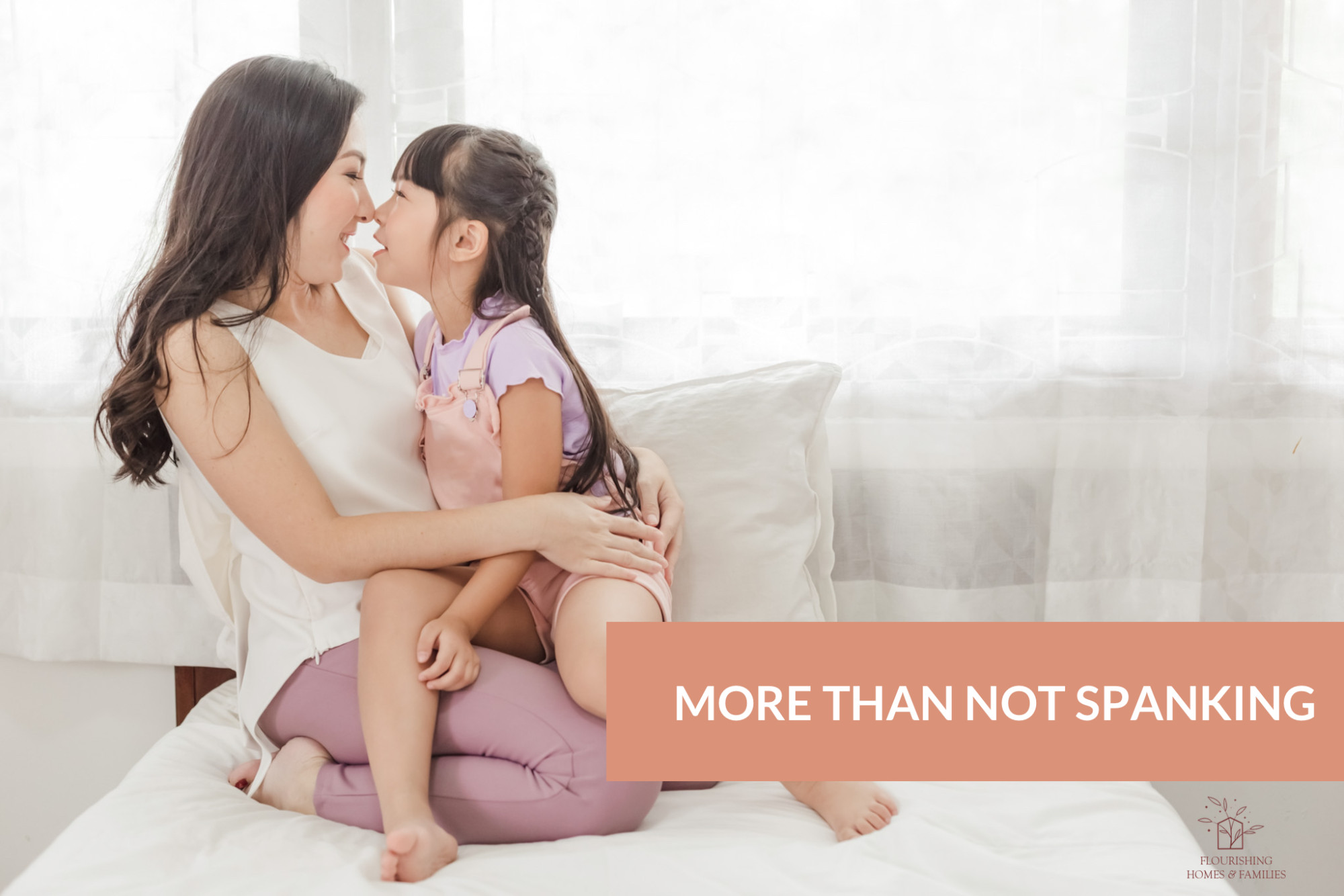 I want to talk to you parent to parent.
For many of us, it didn't take long to see the obvious error + danger that comes with spanking a child to get them to comply. Hitting kids = not good. It isn't all that difficult to understand.
But what I want to share with you is that
being a gentle, peacemaking parent is a whole lot more than just not spanking.
Not spanking does
not
equal gentle parenting.
The first is a step in the right direction! The latter is a lifestyle that must be learned and practiced consistently by parents.
Being a peacemaker parent comes from an understanding and appreciation for who your children are, who you are, and who Christ is. If that is a new concept to you, you can
read more
about that here.
Operating as a person of peace in the raising of our children is such a gift to them and goes far beyond the absence of spanking.
If we choose not to spank but continue yelling, shaming, punishing, and other loud and damaging modalities, we are not peacemaker parents!
A peacemaker parent is Christlike + bursting with the fruits of the Spirit.
Questions to ask yourself in a crisis as you cultivate and pursue being a peacemaker:
Am I operating in the fruits of the Spirit (love, joy, peace, patience, kindness, goodness, faithfulness, and self-control) even when confronted with conflict or crisis?
But the fruit of the Spirit is love, joy, peace, patience, kindness, goodness, faithfulness, gentleness, self-control; against such things there is no law. Galatians 5:22-23
How would Jesus answer my child right now?
The one who says that he remains in Him ought, himself also, walk just as He walked. I John 2:6


Are my hands and arms open to give love + grace to my child in their time of need?
I have spread out My hands all day long to a rebellious people, Who walk in the way which is not good, following their own thoughts. Isaiah 65:2


Is my voice soft + gentle or is it big + scary?
A gentle answer turns away wrath, But a harsh word stirs up anger. Proverbs 15:1


Would I be proud to show someone how I am confronting this situation?
Be diligent to present yourself approved to God as a workman who does not need to be ashamed, accurately handling the word of truth. II Timothy 2:15

These questions are hard to ask ourselves sometimes–and we need to remember that the Lord always gives us grace as He empowers us with His Spirit. Chances are, there will be many times that the answers to these questions are "no". But we keep trying and keep working toward the goal of being a peacemaker.
At the end of the day, we do our best as parents. There is no perfect parent, but we do have a perfect model–Jesus Christ. We always look to him. The author and finisher of our faith and we model His methods, His ways, and His teaching the very best that we can as we raise our little disciples to be like Him.