Flourishing Homes and Families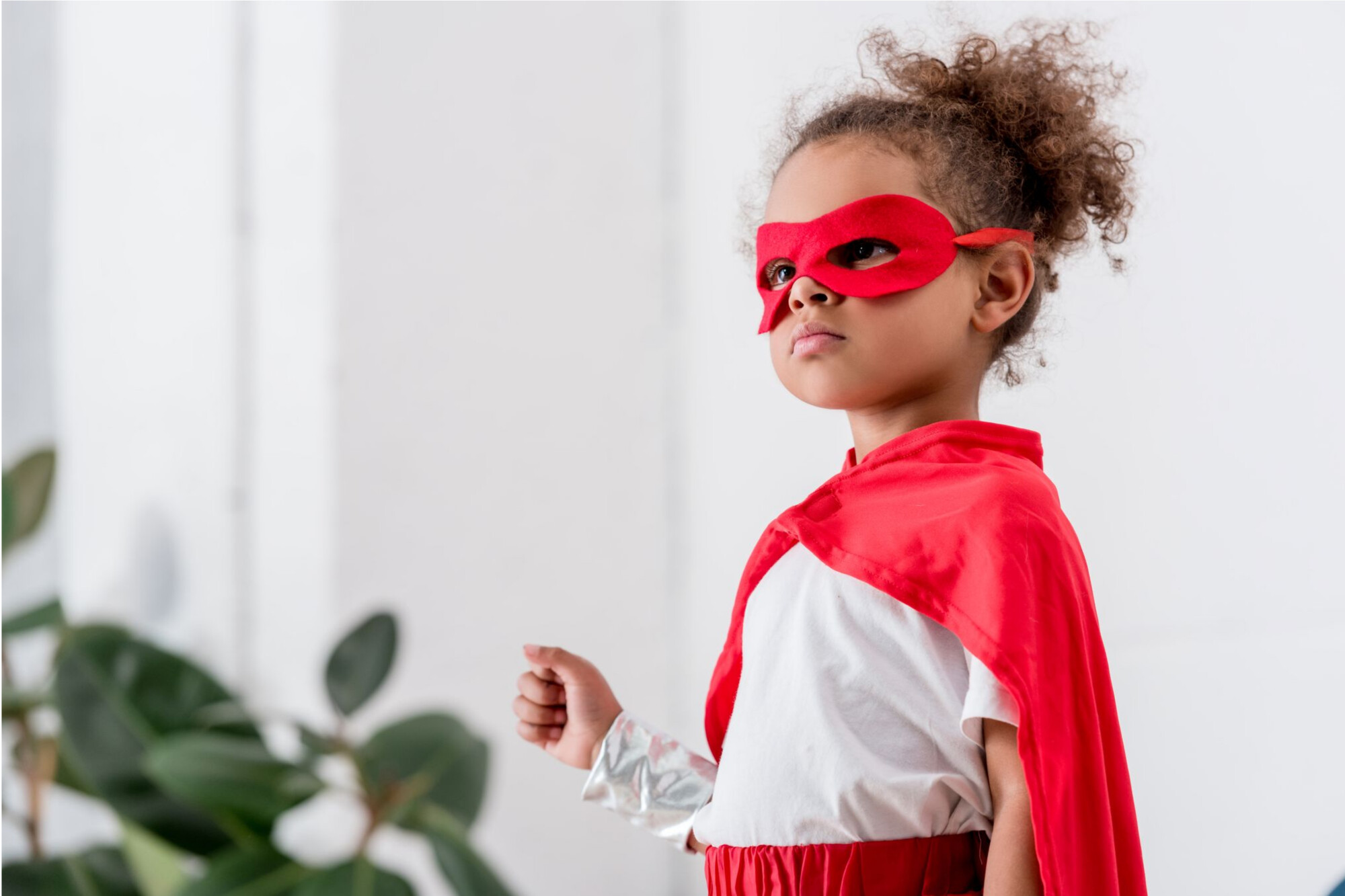 We get it! Nurturing a strong-willed child requires so much love, peace, patience, kindness, endurance, and self-control. So basically we need the Holy Spirit to show up and bear fruit in our lives as we nurture and guide our strong-willed kiddos!
It helps to remember that

with their strong will comes strong needs

. Speaking as both a parent of a strong-willed child, and one who was a strong-willed child: one of their needs is for us to view their strength of will not as a fault, a sin, or a problem, but to view their strength of will as a sign of integrity, and recognize that they are people who aren't easily swayed by the opinions and wishes of others.
1. STRONG-WILLED CHILDREN HAVE AN EYE FOR EXCELLENCE AND DESIRE MASTERY (USUALLY LONG BEFORE THEY'RE ABLE TO MASTER SOMETHING!)
Let them take charge of as many of their own activities as possible. Nagging will likely frustrate them, so guide them with questions that allow them to think critically and problem-solve for themselves. Instead of "Put on your shoes!" ask,
"What else do you need to do before we leave?" If they're unsure, remind them of what happens before you leave, and allow them to mentally walk through the steps until they remember they need to put on shoes. When strong-willed kids feel more independent and in charge of themselves, they will have less need to be oppositional.
2. STRONG-WILLED CHILDREN LIKE TO MAKE DECISIONS FOR THEMSELVES.
Have you noticed that your strong-willed child often bristles when you give a directive? If so, try offering choices. This allows them to feel in control, which is often a core need of strong-willed children. You draw a wide boundary, and allow your child to make decisions for themselves within the boundary.
If going to the store is non-negotiable and your child isn't ready to leave the park, try something like: "Do you want to leave now or after you choose one more thing to do? Okay! What's your one more thing to do?"
When it's time to leave, they may still resist, so offer another choice: "Do you want to run to the car or walk like elephants?"
3. STRONG-WILLED CHILDREN NEED TO BE HEARD AND UNDERSTOOD.
Your strong-willed child has a viewpoint that is making them hold fast to their position, and they often are trying to protect something that is important to them. Only by listening calmly and reflecting on their words will you come to understand what's influencing their oppositional behavior. One of the best phrases we've found is "I'm confused, can you help me understand?"
You might use this within the context of your child not wanting to take a bath. "I hear you don't want to take a bath. I'm confused because usually, you feel so clean and snuggly after your bath. Can you help me understand why you don't want a bath tonight?"
The most important thing to remember is...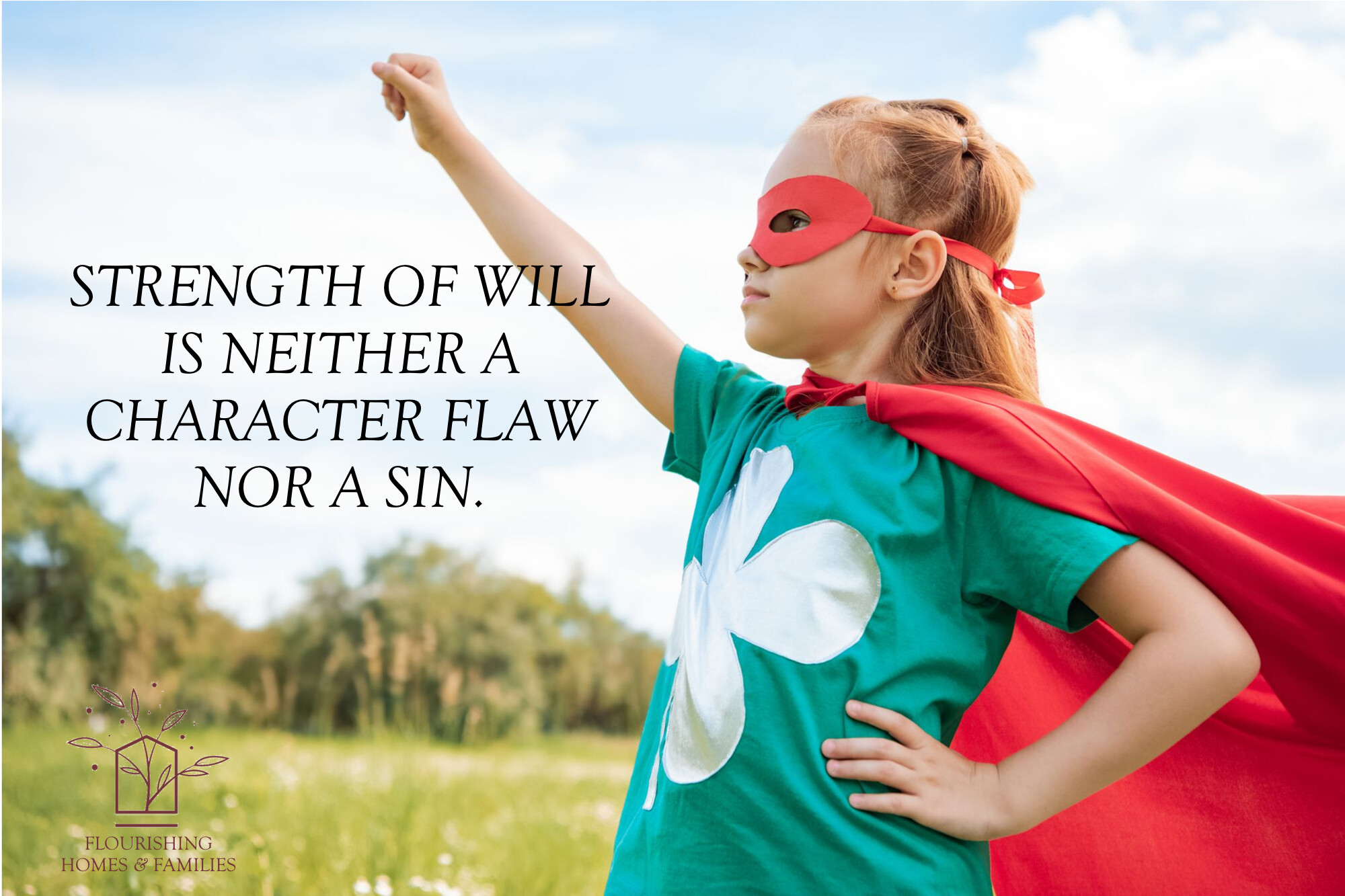 4. STRONG-WILLED CHILDREN NEED HELP LEARNING FLEXIBILITY
Strong-willed kids are really familiar with boundaries. They know how to draw and stick to boundaries - sometimes relentlessly! They need help learning flexibility and collaboration. Often, parents think they need to hold really firm and sometimes rigid boundaries so their strong-willed kids don't walk all over them. But in reality, they need us to model flexibilty, collaboration, and elasticity. Practically speaking, we as parents can teach them problem-solving skills, how to consider others and their needs, and finding solutions that work not only for them, but for others as well.
5. STRONG-WILLED CHILDREN NEED THEIR "WEAKNESSES" SEEN AS STRENGTHS UNDER CONSTRUCTION
Have you ever heard that our strengths and weaknesses are just two sides of the same coin? The idea is that strengths are the result of guiding weaknesses towards wisdom and maturity. This concept is important for our own growth, and it is especially important in reframing our mindset
about our children.
One of the biggest mindset shifts in parenting is to learn to see what we tend to view as negative characteristics as positive, and to see their weaknesses as strengths not yet developed. It is easy to see the negatives, isn't it? But what if we chose (over and over again) to see the incredible strengths in the more tricky personality traits?
Bossy -> Assertive
Stubborn -> Resolution
Obsessive -> Conscientious
Dramatic -> Imaginative
Are you parenting a strong-willed child? Share some of their strengths with us in the comments!
RESOURCES FOR PARENTING A STRONG-WILLED CHILD: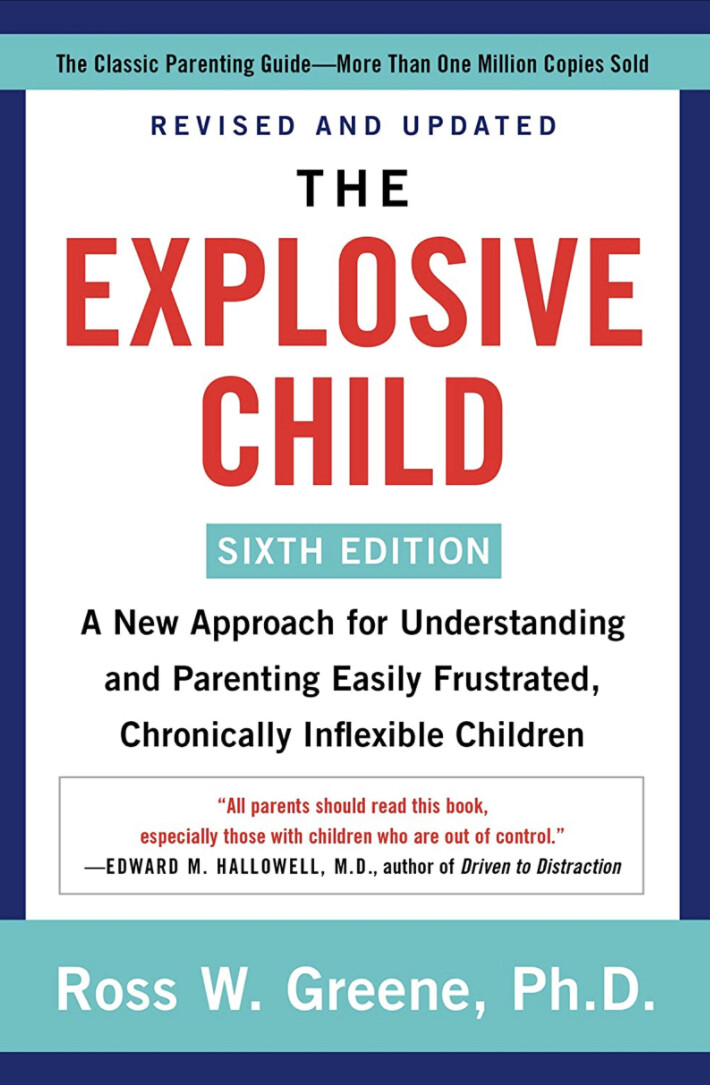 THE EXPLOSIVE CHILD BY DR. ROSS GREENE
Throughout this compassionate, insightful, and practical book, Dr. Greene provides a new conceptual framework for understanding the explosive child's difficulties, based on research in the neurosciences. He explains why traditional parenting and treatment often don't work with these children, and he describes what to do instead. Instead of relying on rewarding and punishing, Dr. Greene's Collaborative Problem Solving model promotes working with explosive children to solve the problems that precipitate explosive episodes, and teaching these kids the skills they lack.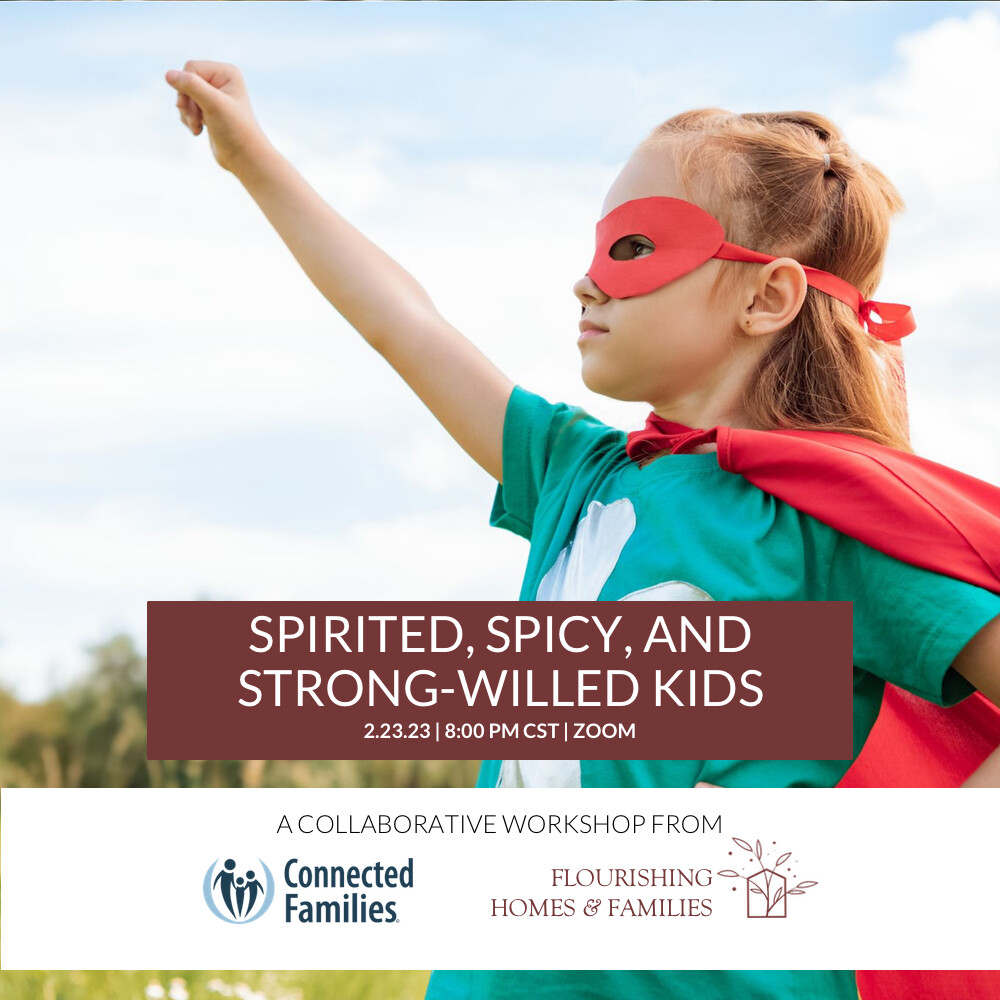 SPIRITED, SPICY, AND STRONG-WILLED KIDS
If you've ever wondered if it is possible to parent your strong-willed, sensitive, and spirited kiddo without punishments, yelling, escalating consequences, and harsh reactions, this workshop is for you! We'll do a deep dive on the brain science behind strong-willed and sensitive children, and help you understand why traditional parenting methods seem to wind up in power struggles and frustration.
THURSDAY, FEBRUARY 23, 2023 | 8:00 PM CST | VIA ZOOM