Flourishing Homes and Families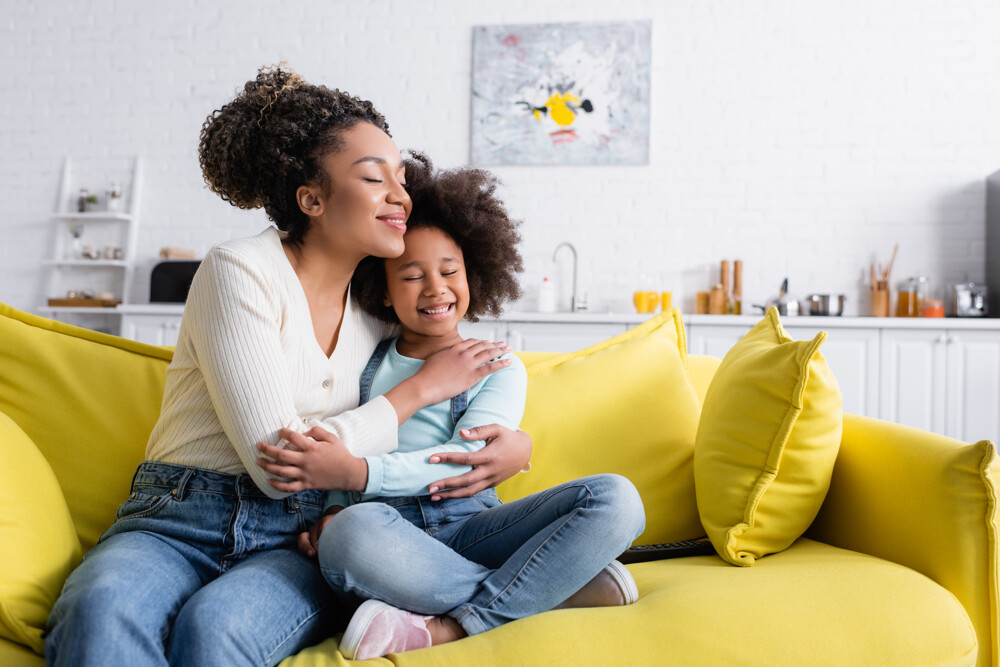 MINDSET SHIFT: MISTAKES HELP US LEARN
First, let me say that it is completely normal to hope that our children don't make the same mistakes we did. In an ideal world, they would learn from our stories and make wise decisions. But that's just not reality, and when we use "I don't want you to make the same mistakes I did" as a foundation for how we teach and interact with our children, it robs them of the opportunity to make their own mistakes and to learn and grow from them.
How about this mindset shift: our children are going to make mistakes. Maybe a lot of them. Maybe big ones. Maybe mistake that have lasting consequences. As we teach and guide our children, let's cultivate a relationship where they feel safe to come to us with their mistakes, and where they know that making mistakes is a normal part of being human. It's how we learn and grow from them that really matters.
FEAR-BASED VS. GRACE-BASED
When we parent from the place of "I hope my child doesn't make the same mistakes I did" we're parenting from fear, which usually leads to attempts to control our child's behavior. When we switch our mindset to knowing that our child will make mistakes, and having grace in those moments, we empower them to learn through the consequences of their choices and mistakes.
PARENT-CENTERED VS. CHILD CENTERED
When we focus on our mistakes we're centering our parenting choices on the wrong thing: us. While our children can certainly learn from our mistakes, the way we parent them should be centered on their personality, temperament, abilities, and needs, not our past regrets.
PERFECTIONISM VS. GROWTH MINDSET
You may not intend to set a standard of perfection, but our kiddos can easily interpret it that way. They hear "I don't want you to make mistakes." or "Mistakes equal regret." or "I don't know how to help you through mistakes." Perfectionism is the worst standard we can have for our children because it is completely unattainable! Rather, we should embrace mistakes as a necessary part of learning, and foster a growth mindset in our children to help them learn and grow from their mistakes.
WHAT THIS MIGHT SOUND LIKE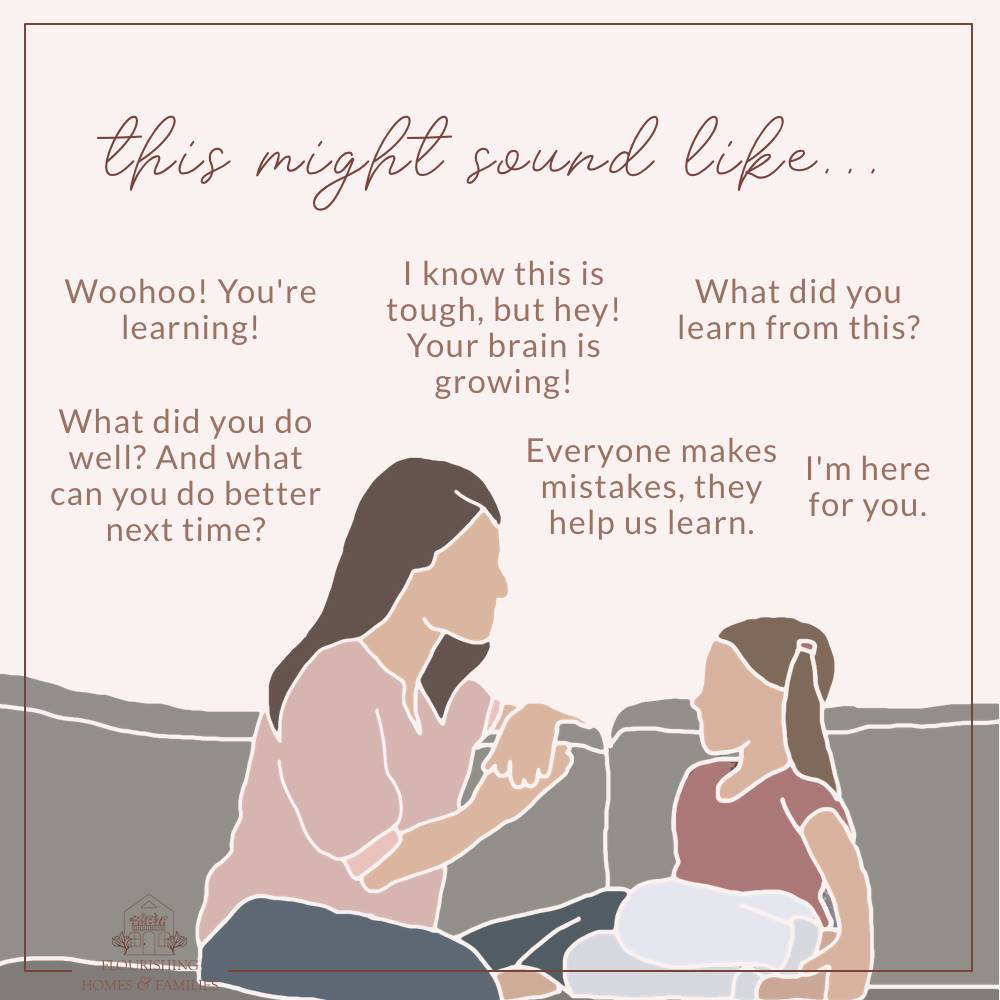 When we hold in tension high expectations for our children, and deep understanding and compassion for when they don't meet those expectations, we nurture a relationship of trust and connection that prepares them to handle their own mistakes with compassion and confidence.