Kindle Unlimited
is a subscription service offered by Amazon that gives you access to over one million titles s for free every month. With digital books, audiobooks, and magazines, it really is a wonderful resource for parents who are looking to minimize clutter around the house! With the Kindle App for iOS and Android, you don't even need a kindle device to enjoy the benefits of
Kindle Unlimited
, and you can carry your books with you wherever you go!
Kindle Unlimited costs $9.99 per month, and it is separate from Amazon Prime. That means you don't need an Amazon Prime account to have Kindle Unlimited. The cool thing is that you can try Kindle Unlimited for free to see if it is a good fit for you and your family.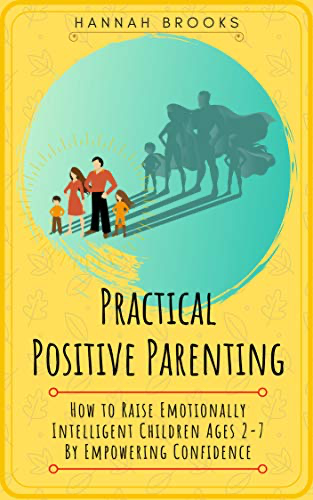 Are you sick and tired of not being able to get through to your child? Have you tried endless "solutions" to get along with your child but nothing seems to work, and you're back to the tantrums? Do you finally want to say goodbye to punishments and disagreements and discover something which works for you? You are not the first. Lucky for you, there's a solution! Positive parenting doesn't have to be complicated. In fact, it's easier than you think. It's also much more important than you realize.


Here's just a tiny fraction of what you'll discover in this positive parenting audiobook:



All I ever seem to do is shout at my kids. Why can't I get this right?
Does your relationship with your children seem like a chain of shouting matches with some dead silences in between? Does the sight of somebody else's calm, well-behaved son or daughter make you feel really envious? You really don't want your life to be the way it is…
This book was written to help parents like you.
What this book can do for the "Angry Parent":
- I can show you how to use strategies to manage kids without shouting, or pleading…
- You can handle your own stress better, without taking it out on them…
- You can learn to see and discern what emotions you're feeling, so you can choose to follow them, or not…
- It can stop you from doing and saying stuff that makes you feel like an ogre afterwards…
- It gives you words to say, and tells you what not to say…
- You can understand that anger has a reason for being there, and you can express it in an effective, fair, and loving way...
- You can get some understanding help when you're at your wits' end!
by Aubrey Hargis
Make it easier to manage your little one's most challenging behaviors with these highly effective toddler discipline tools. This standout among parenting books helps you learn how to effectively support your toddler as you deal with day-to-day difficulties.

Written by mother of two and child development expert Aubrey Hargis, this guide to parenting toddlers teaches you about the behavioral challenges you'll face and the ways you can address them while fostering important life skills like curiosity, respect, independence, and confidence.

Toddler Discipline for Every Age and Stage includes:
An overview of toddler development―Better understand how your child will grow physically, cognitively, socially, and emotionally, as well as how this affects their behavior.
Age-appropriate discipline strategies—Take a holistic approach to parenting with guidance that is tailored to each age group.

Handy tips—Informative quick tips help you get the most out of this parenting guide, teaching you how and why certain things work and addressing specific challenges.
This child development book shows you how to build an effective toolbox of toddler discipline strategies that will serve you through every step of their growth.