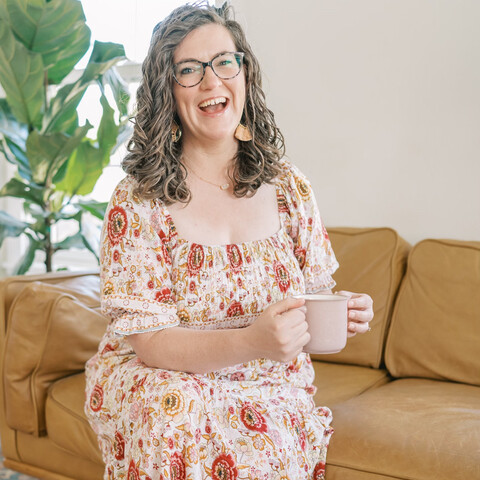 ANNOUNCEMENT: YL CUSTOMER DELIGHT IS CLOSING
Friends and faithful customers,
I am closing my YL Customer Delight business. I am NOT closing my YL account and I am NOT moving to a new network marketing company. This decision has actually been in the works since January of this year, when I set business and personal goals for our family.
My husband and I lead a ministry for Christian families that is now my full-time job. In addition to parent coaching and mentoring, speaking, and creating courses and workshops, we are also writing a book, and our ministry, Flourishing Homes & Families, is flourishing and growing every month!
This closing is effective immediately, meaning there will be no new resources in September. I know this may be inconvenient for you, and for that I apologize. I've listed other wonderful resources below. The YL community has many talented creators and I hope you will find the one that best serves you and your team. All of my past resources are available and will remain available on my website and here in this Facebook group through October 31. You are welcome to download them and use them for as long as they serve you, in any way that serves you! (The only resource that is dated is the monthly drop, so past email and text campaigns should be able to be recycled and reused!)
Going forward, I know you will find beautiful, educational, and compliant resources from:

Lifesteps App (
https://www.lifestepsapp.com
)

GroWorkspace (
https://www.groworkspace.com
)

Modern Companion (
https://www.modern-companion.com
)

Well-Styled Essentials (
https://www.wellstyledessentials.com
)

Doug Corrigan (
https://www.starfishscents.com/
)

Jen O'Sullivan (
https://www.vitalityedu.com/askjen
)
I will be working to cancel monthly subscriptions over the next several days. Yearly subscriptions have been canceled, and refunds issued for the prorated amount that was left on the membership. Those funds should show up on your account within a few days if they haven't already.
It is with sincere appreciation and gratitude that I wish you the very best with your Young Living business. You've been so encouraging and supportive, and I thank you for being a faithful customer of YL Customer Delight.